Confidence Beyond the Salon
Do you have a desire to work independently as a hairstylist but need more resources to run a profitable business? 
Are you feeling confused by complex social media strategies, evolving blonde and balayage techniques, and expensive advanced education? 
If this resonates- you've come to the right place!

Learn timeless blonde and balayage techniques that clients will pay top dollar for
Attract new clients by posting no more than 5 minutes a day on social media
Implement simple strategies to stand out among the competition
Create financial freedom by taking 2-3 clients per day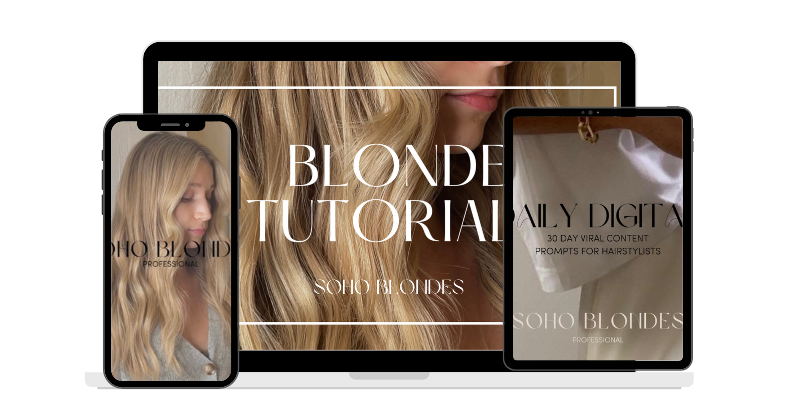 Introducing...The Soho Blondes PRO Method™

The Soho Blondes PRO Method™ is based on the following four pillars of success:
Techniques
Marketing
Client Management
Personal Budgeting
Self-Care (Bonus)
In order for you to achieve success as a modern hairstylist, these four pillars need to be balanced.
But it's not always easy to find that balance on your own, especially when you're first starting out. That's why at Soho Blondes Professional, we have done the guesswork for you, implementing the latest blonding techniques, client management strategies, and more. 
If you have been feeling overwhelmed by social media and unsure how to market your services and brand yourself in a way that will allow you to directly gain clients from Tiktok and Instagram - stress no more, the Soho Blondes PRO Method will teach you everything you need to know, so that you can reach new clients, without feeling salesy or overwhelmed.

Each course in our Private Education group correlates to one of these four pillars of success. If you want to create financial freedom using today's modern blonding and marketing techniques, this membership is for you. 

Here's what you will get when you join:
Formulas and placements for timeless, California-inspired blondes

How to effectively gain clients through social media 

Tips and tricks from industry experts

How to feel confident pricing your services 

The latest in trends and techniques 

Business advice

Weekly content updates

And more! ++



Join our Community
Access ongoing, advanced education for continued success behind the chair. Cancel anytime.




Learn our Techniques
Become a luxury blonde specialist and run a successful business with our Signature Techniques.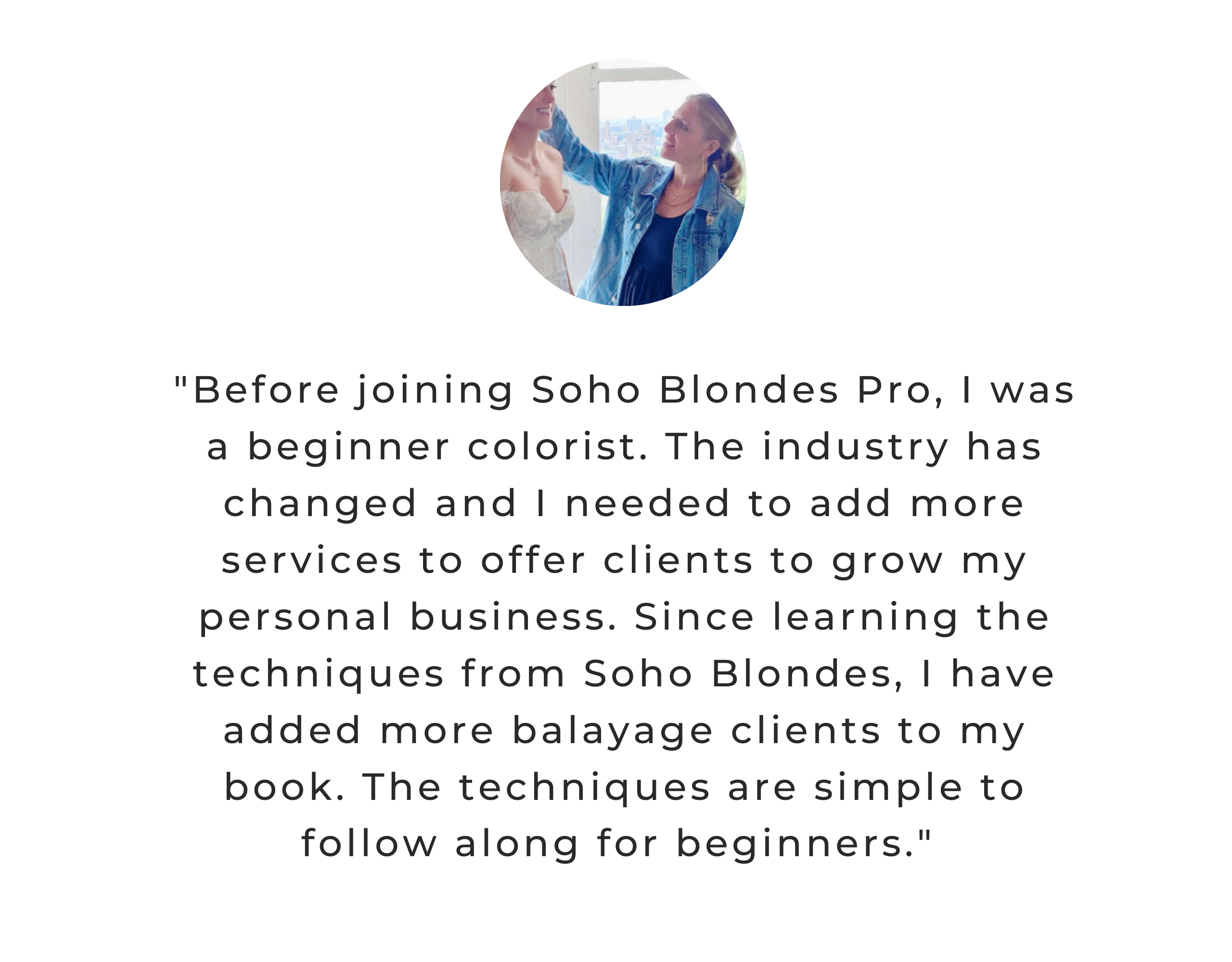 Stacey W
Celebrity Stylist, New York City